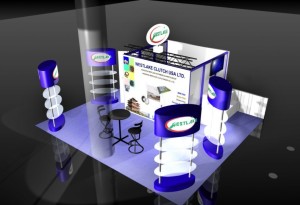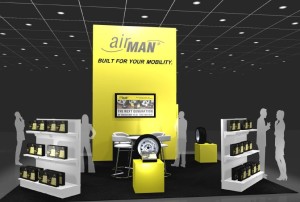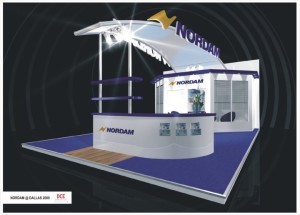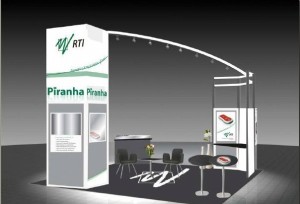 With trade show exhibits and components created by award-winning artists and designers, The Show Masters has always blended imagination with the most practical application and show-site functionality for presenting companies' product and corporate identity in the most dynamic, informative and compelling manner, allowing budget flexibility to maximize the impact of each exhibiting dollar spent by our customers.
Our displays are created and customized with our customer's input through every phase of the design and construction process to ensure the exhibit at the tradeshow presents perfect clarity in the product and image messaging our client projects to its audience of buyers; current and prospective, competitors, and the industry at large.
We know that every industry is different, and every company needs to define its niche within that industry, or multiple industries in many cases, and that the value and importance of our customers within the industries they market to should be reflected in how they present at trade shows, expositions and myriads of other corporate events.
Many of the exhibits The Show Masters creates provide variety for multiple configurations of booth space sizes, context-specific venues, and easy graphics-change flexibility for presenting in different situations to different audiences. Key in allowing this versatility is creating exhibits and components with great durability and shipping container structural integrity.
The Show Masters stands by the presentations we build; to last our customers years without showing the kind of wear that would indicate change was even necessary. This durability and designed 'timelessness' allows our customers savings every year that allows them to make graphics updates and stay 'in the now' without heavy investment in exhibit structure every year.