"Where are all the buyers"
Many a marketing manager / trade show planner has said this while standing in their empty exhibit space at trade shows, looking at, seemingly, every other booth around them flooded with prospects. The questions start raising up:
"Are we at the right event?"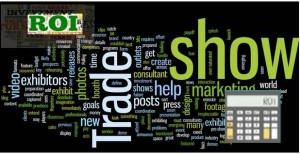 "Did anyone know we were going to be exhibiting at this event?"
"Did we identify ourselves properly to interest the buyers/customers we came here to meet?"
"Are we properly displaying our product and corporate image to attract buying interests?"
Well, this is what they should be asking. Instead, some or all of that company's personnel are saying things like "This was stupid" or "trade shows are a waste of time and money"
For a very small few companies, trade show exhibiting may not be the best choice for marketing their products, but for the other 90+%, meeting buyers and customers face to face with products and service information in hand is invaluable in securing new accounts and maintaining existing ones.
The question is; "How do we maximize the marketing budget allocation to exhibit at trade shows?"
Allow The Show Masters to help you get the best answers and solutions to that question. We will instruct and assist your company in attending the best trade show and other promotional events for your company, and provide you the resources you need to extract maximum value from those events to help your company grow.
From pre-show marketing campaigns to post-show diagnostic analysis and everything in between, you'll know the ROI of every dollar spent on your promotional event marketing budget, and know that The Show Masters helped you maximize the return on that expense.
Along with providing the service described on the pages of this website, The Show Masters will customize these services to provide more impact to the images and the overall message your exhibit and marketing materials are stating.
Call or Email Us Today and Let Us Help You Develop Your Full Calendar Trade Show and Event Marketing Plan.